No Sunday Service at Nora Sterry
Join Our Service Online
In light of COVID-19 pandemic, we are live streaming our Sunday services online. Join us on Sunday at 11am!
Facebook Livestream
YouTube Livestream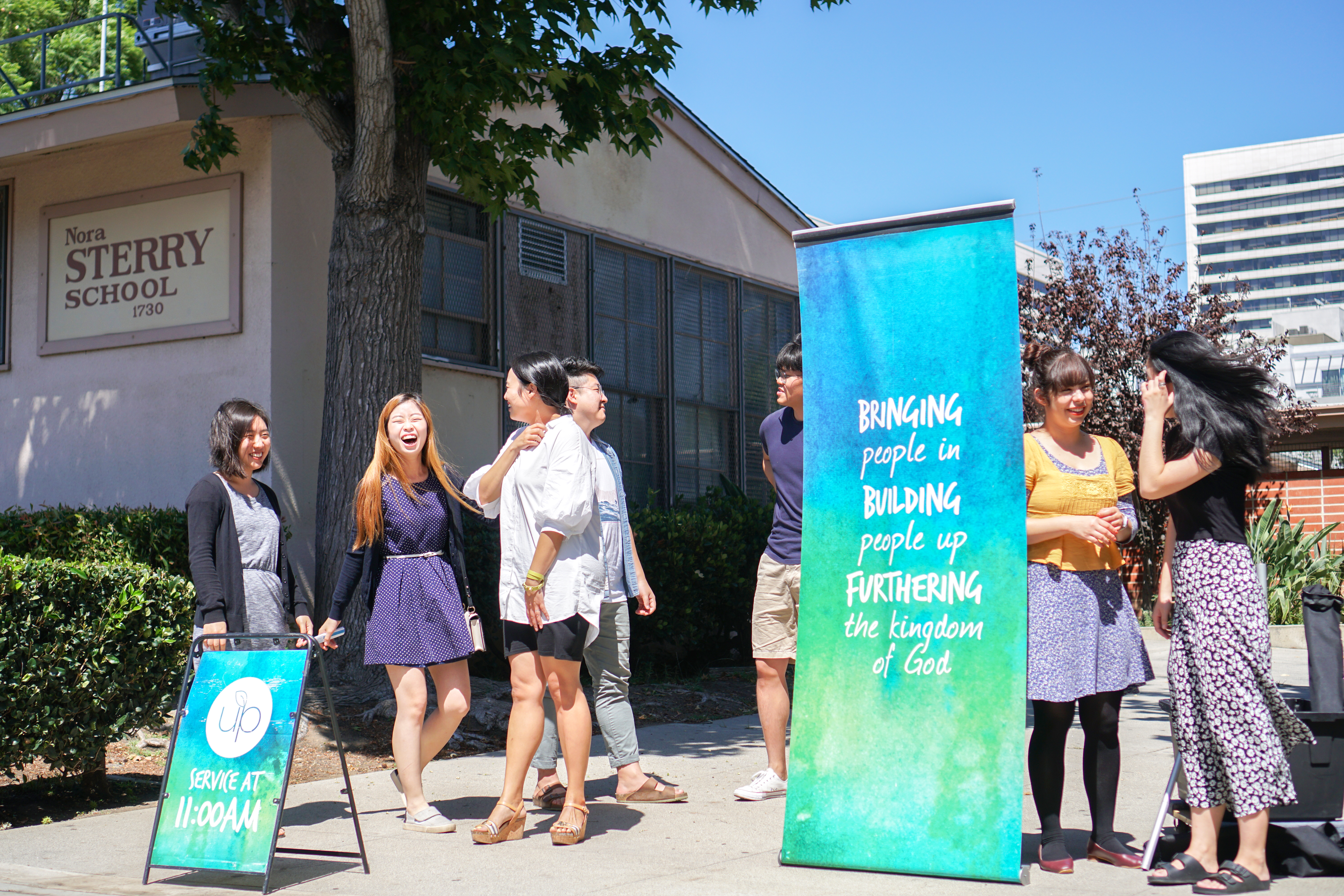 11am Service
Nora Sterry Elementary, 1730 Corinth Ave.
Los Angeles, CA 90025
Whether you want to learn more about Christianity or are looking for a church home, you are welcome!
Children and Youth: We love our kids and youth. Make sure to check out children's church for toddlers-6th grade and a youth Bible study for grades 7-12!  
Join us after service for lunch and get to know the community!
Parking: There's plenty of parking available in the school's parking lots or on the street.
Shuttles: If you're a student, make sure to use our shuttle services. Look for our church van or volunteer driver with a UPC hangtag in their car.
Pick-ups from two locations in Westwood

10:35 am | 550 Veteran Ave.

10:45 am | DeNeve Turnaround

Post-service shuttle leaves at 1:15pm and 2:15pm for drop-offs at the two locations.
Public Transportation: If you missed the shuttle or are coming from another area, it's a short bus ride over! Check out the
Big Blue Bus trip planner
.
FAQ
1. How long is service?
Our service typically lasts one hour and fifteen minutes.
2. What's the style of dress?
We are casual for the most part but feel free to dress up if you'd like.
3. I'm a newcomer to the church. Is there someone that'll help me get acquainted with the church community?
Drop by our information table where our welcome team will meet you, answer your questions, and you can pick up a newcomer gift as well! The information table is located in the courtyard before you enter in the auditorium.
Nora Sterry Elementary
Sundays at 11am